Bethard Fantasy Sports Guide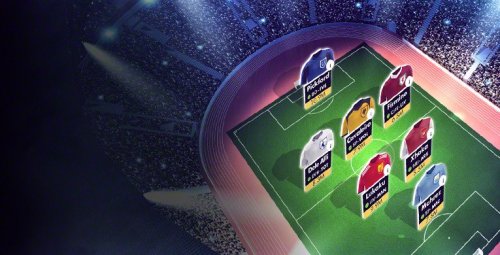 Technology has changed the way we enjoy a lot of things. With the introduction of Bethard's brand new fantasy sports section now includes the way we bet on sports too. Read our guide to find out all you need to know about this latest form of online betting.
How Do Bethard's Fantasy Sports Work?
Fantasy Sports are super easy and fun to get involved in and if you have ever played a "Dream Team" competition, then you will be halfway to understanding how it works.
The first thing you need to do is sign up and log in, then head over to their Fantasy Sports section. Here you can enter into various tournaments, some are free, while some may require a buy-in. Then you will get the opportunity to create your very own team. You are given a specific budget with which you must select a full team of players and one substitute for each position. It is important to make sure you choose carefully to ensure your team is the best it can possibly be.
The number of players you need will depend on what sport you choose to play and how many a side you want to play with. All players are continuously updated by streams, so make sure you pay attention to which direction your players' rankings are going.
Once your team is ready, the action begins and your team will face up against other teams, by which the winner is resolved with the help of an RNG (Random Number Generator). As you proceed, you can make substitutions and change strategies to try and get an edge. At the end of the tournament, the winner will take the prize pool.
If you are not successful, you can simply just join another tournament as they are always ongoing. Alternatively, you can also opt to create your own tournaments or play against friends if you aren't content with what is on offer on the site.
What Can Bet On Bethard's Fantasy Sports? 
At Bethard, as it is still a new thing, there are currently only three sports available for you to play, with the option for Football, Hockey or Basketball. Each of these have different team options for you to choose from, for example, if you choose football, you can opt for 5, 6 or 11 aside matches.
Why Play Bethard Fantasy Sports? 
The benefits of this format of play are very clear, it is super fun and you have more control. You will effectively be the man behind the scene, manipulating the squads to get yourself the edge and win yourself some cash. As you proceed you will eventually hone your skills over time, know what works and what doesn't and eventually, be the best and beat the rest!
With this form of gambling, the power is completely in your hands and you can have a lot of fun playing.
Since you can also play against your friends and people from across the globe, you will also get a large sense of security and will be able to test your managerial skills against a whole host of different people.
And if that's not enough, one of the biggest perks about its conception is the fact that you no longer have to wait all week for the weekend fixtures and you can just continuously get stuck in some sporting action whenever you feel like, which is also a great perk!
So try it today and enjoy 24/7 Sports Action, where you can control who wins or loses!
---
Other posts
24 Sep 2018-Offer valid as of date published. T&Cs apply.