New Online Casino Letsbet.com Created by Former NetEnt and LeoVegas execs
"We believe the new frontier in online real-money casino is a mash-up of live streaming, social features and gamification."
 This is what CEO & Co-founder of Letsbet.com, Michael Pedersen, had to say about his newest venture.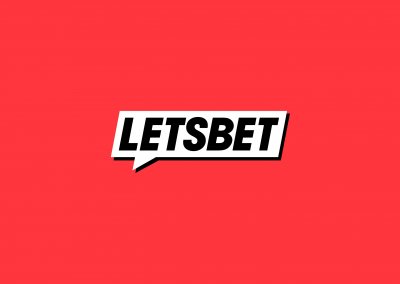 The former Regional Business Manager of pioneering software giant NetEnt joined forces with LeoVegas' former Head of Operations, Stefan Lind and together, the duo came up with a new brainchild in the online casino industry. "Letsbet.com" is set to be launched in the first quarter 2018.
 "Most casino operators are in the same boat, faced with limited ability to differentiate their respective core offering, as the same games are available on more or less all sites. That's why it's so important to have the courage to stand for something in terms of unique features and marketing concepts – we can't all serve the same spaghetti Bolognese in our restaurants!" commented Pedersen. "We decided from day one that we wanted to be different, go all-in and dare to stand out!" he continued.
Both founders spent a year conducting extensive research, after which they discovered a completely new category of online real-money casinos that will soon be upon us. This new class of operators will bring on the more social aspect of gambling from its land-based counterparts as well as host a virtual currency environment injected into a real-money setting.
"When you visit a land-based casino, do you sit down at the empty Blackjack table or the one with one seat left and people having fun? Casino players might not always want to directly speak to other players, but it's clear that they often like to interact with the casino staff and enjoy the indirect presence of other players; that's what we are trying to replicate using the latest technology." explained Lind, CMO & Co-founder of Letsbet.com.
Letsbet.com will also boast several industry-first features, such as casino hosts presenting daily live broadcasts and providing players with new levels of entertainment and interaction with the casino. Using top-notch streaming technology, this new feature will seek to boost conversion rates, prolong session times and overall, multiply retention rates by forming closer relationships with players.
They will also be implementing a full instant messaging feature, yet another industry-first, which allows players to add other players as friends, to chat with each other and form groups too, should they wish to.
Letsbet's theme comprises a secret agency where players join the community as "new recruits" and then make their way up the ranks by finishing assignments and missions.
It will be launched through BetHard Group's Together Gaming platform, which is licensed by the MGA. Players will be treated to a comprehensive game lobby including quality titles from some of the best industry providers such as NetEnt, Microgaming, Yggdrasil and Quickspin, among others. Their initial target market will be the Nordic countries.
If all of this sounds good to you, learn more about this brand new online casino concept at www.letsbet.com.
---
Other posts
17 Nov 2017-Offer valid as of date published. T&Cs apply.