UNIBET JURASSIC PARK CHALLENGE 10, 11, 12, 13 AUGUST
UNIBET CHALLENGE / CONTEST

Unibet has Launched video slot Jurassic Park and in connection with this Unibet run a challenge where you have the chance to win great prizes, to attend you must first register for this promotion at Unibet campaign page play in Jurassic Park between August 6 to 20 with a minimum stake of € 0.30 per spin, you have to unlock as many symbols as possible and Wilds does not count.
€ 10,000 will be distributed among all who have managed to unlock an Alan Award
100 free spins on Jurassic park to anyone who manages to unlock a John Award
50 Free Spins on Jurassic park to everyone happiness unlock an Ian symbol
Remember to register for this promotion before you start playing the Jurassic Park at Unibet
New players receive 10 free spins Free Mobile on Starburst Touch

LOGIN or REGISTER FOR FREE 10 free spins >>>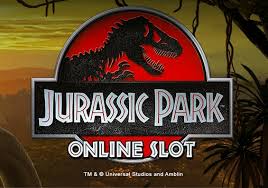 ---
Other posts
10 Aug 2014-Offer valid as of date published. T&Cs apply.