A factor worth considering before joining an online casino is the need to fund and withdraw from your account quickly, easily, and most importantly, safely. There are many ways by which to do that all with their pros and cons. On this page, we discuss the options available the UK players at their online casinos so you know what is available to you, how they work, and whether or not they are the right option for you.
Visa, Mastercard and Other Debit Cards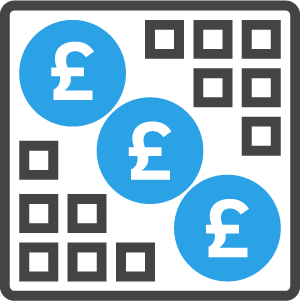 One of the most commonly founds way to bank online, not only at online casinos but anywhere else, is via debit card payments. And so, you should already be familiar with how these works. In a nutshell, you simply just fill in your card details at the casino are connected to your personal bank account and the funds will be deducted from your balance. Therefore, it is no different from any other online debit card payment you make online. Nearly all casinos will offer payments for either Visa or Mastercard, many also offer Maestro and a handful may offer American Express or other less popular cards too. Previously, you could also use credit cards but the UK are due to bank credit card payments at online casinos, so you will only be able to use debit cards at online casinos from now on.
The widespread availability of debit card payments and the fact you probably already have one is what makes them appealing. This removes any need to create fund a separate account beforehand so you can just get going right away, as opposed to the third-party options found in your list which can elongate the process. In addition to this, you will have extra security from the bank backing you up with additional insurance. The main downside though is that usually debit cards take longer to process transactions and can see you suffer lengthy delays. While this is less of an issue for deposits, when you come to withdraw funds you could be waiting up to a week to get your funds when other withdrawal options take just minutes.
Neteller/Skrill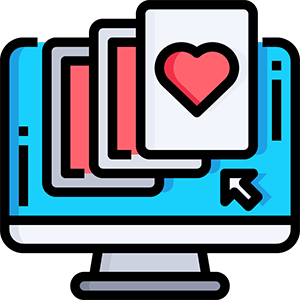 Neteller and Skrill are two of the world-leading e-wallets and one of the two, if not both, will be available at practically all online casinos and they are as popular, if not more popular, then debit card payments. In fact, it could be argued that Neteller and Skrill's primary business focus is on the casino industry so they are specialist online casino funding firms. Due to this, having either one of them is very useful for making online casino payments. Which one should you choose between them though? Well, essentially, it doesn't really make any difference as while they use to be competitors, they are now part of the same company and so whichever one you choose, you will get an almost identical experience. The way they work is very simple, simply fund your Neteller or Skrill account with funds and then you can transfer that balance to your casino account with ease.
Apart from the fact they can be found across the casino industry, there are more benefits. Primarily, the benefits are ease of service and speed as these two e-wallets are some of the most straightforward to use at online casinos and some of the quickest too. As opposed to debit card payments, you can process withdrawals and have your funds with you within 24 hours in some cases, so you will have your funds back much quicker. The use of an e-wallet is also a good way to manage your bankroll as you can allocate all your casino funds in there and keep them safe and sound. There are a couple of cons though and that is sometimes these transactions can cost you money and some casinos exclude players that use these payments from bonus deals.
Paysafecard
Paysafecard is also very commonly found option at online casinos. The method by which it works is actually unique to most of the other options on our list as they allow you to pay for your casino gameplay with cash as opposed to virtual payments. The way Paysafecards work is that you will go out and find a store that sells Paysafecards and buy it in that store. You can purchase Paysafecard from the value of £10 up until the value of £100 with each card you use having a unique card number that corresponds to this. You then just need to go to the casino Cashier and enter that code and then you are done in no time whatsoever. As such, essentially, you don't even need a bank account or any other form of online payment in order to fund your online casino account.
Of course, the elimination of any need to share personal banking details adds to the security, there are a couple of downsides to using a Paysafecard. Mainly, it is the limited options you have for deposits with only up to £100 being deposited at one time likely to be an issue for some players who like to play with a bit cash more in their account. However, more importantly, is the fact you are not able to withdraw with a Paysafecard as there is no functionality for that. And so, this will mean that ultimately will need to have a second banking option in place there. As such, the process is much overly complicated than most other options available that let you deposit and withdraw with ease.
Cryptocurrencies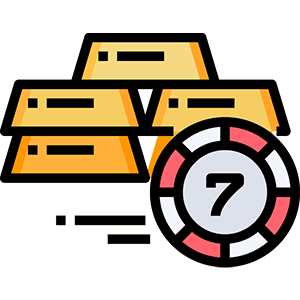 One of the newest options available at online casinos is cryptocurrencies. If you are unaware of the world of cryptocurrencies, they are digital assets that are decentralised from classic banking systems and are designed to give you more control over your finances. The biggest of these is bitcoin which you might have heard about before. The whole concept of cryptocurrencies is somewhat new to the mainstream banking audiences but they have been available at online casinos for some time. This is because they are a banking option perfectly designed for online casinos due to the fact they are purely online and so are ideal for players who have lifestyles with a heavy online focus. There are many perks to using them at online casinos.
The first is that there are whole casinos dedicated to cryptocurrencies and many games out there that are designed to be played with via cryptocurrencies only. As such, a crucial benefit is exclusivity and a wider selection of games to play and online casinos to play them at. As well as this, cryptocurrencies are designed to be safer and provide more power in your hands about your finances. They are also an investment opportunity so any money you win today could be worth a lot more tomorrow.
However, the opposite could also be said and the crypto market is very versatile. The other issue is that getting your hands on crypto in the first place requires you to find a buyer online or use an exchange platform so it is not immediately available, although this is becoming easier. The other issue that they are not as widespread as a payment option as many other online casino payment options. Furthermore, you cannot use them to buy things as easily as you can do with traditional winnings you get from a casino.
PayPal
PayPal is another option that most people will be familiar with as it is commonly found outside of the world of online casinos too. There are two ways it can be utilised to fund your casino account. The first is that you fund your PayPal account via an alternative means and use it as an e-wallet by using your PayPal balance to fund your online casino account. While the second is that you can use PayPal as a middle man and link up your bank account or credit card to the system and then when you make payments online, PayPal will connect you with the online casino provider.
PayPal is a great option as it is very tried, trusted and reliable and as it is owned by a global brand (eBay) so you have nothing to worry about when using it. Thanks to other new services such as one-touch, payments are also processed very quickly while you can also insure them in the case something untoward happens. As such, peace of mind is definitely a USP of using PayPal. However, despite its global prominence at online casinos, it is not so widespread with the likes of Neteller and Skrill being more commonly found then PayPal.
Summary
All of these payment solutions are some of the most commonly found with the most benefits but they are not alone. There are also various other ways to fuel your online account, including pay by phone bill methods like BOKU or Payforit that consolidate your bills, as well as other e-wallets and the option to make direct bank transfers. However, these mentioned are the best and most prominent banking options so are the ones you should become most familiar with.